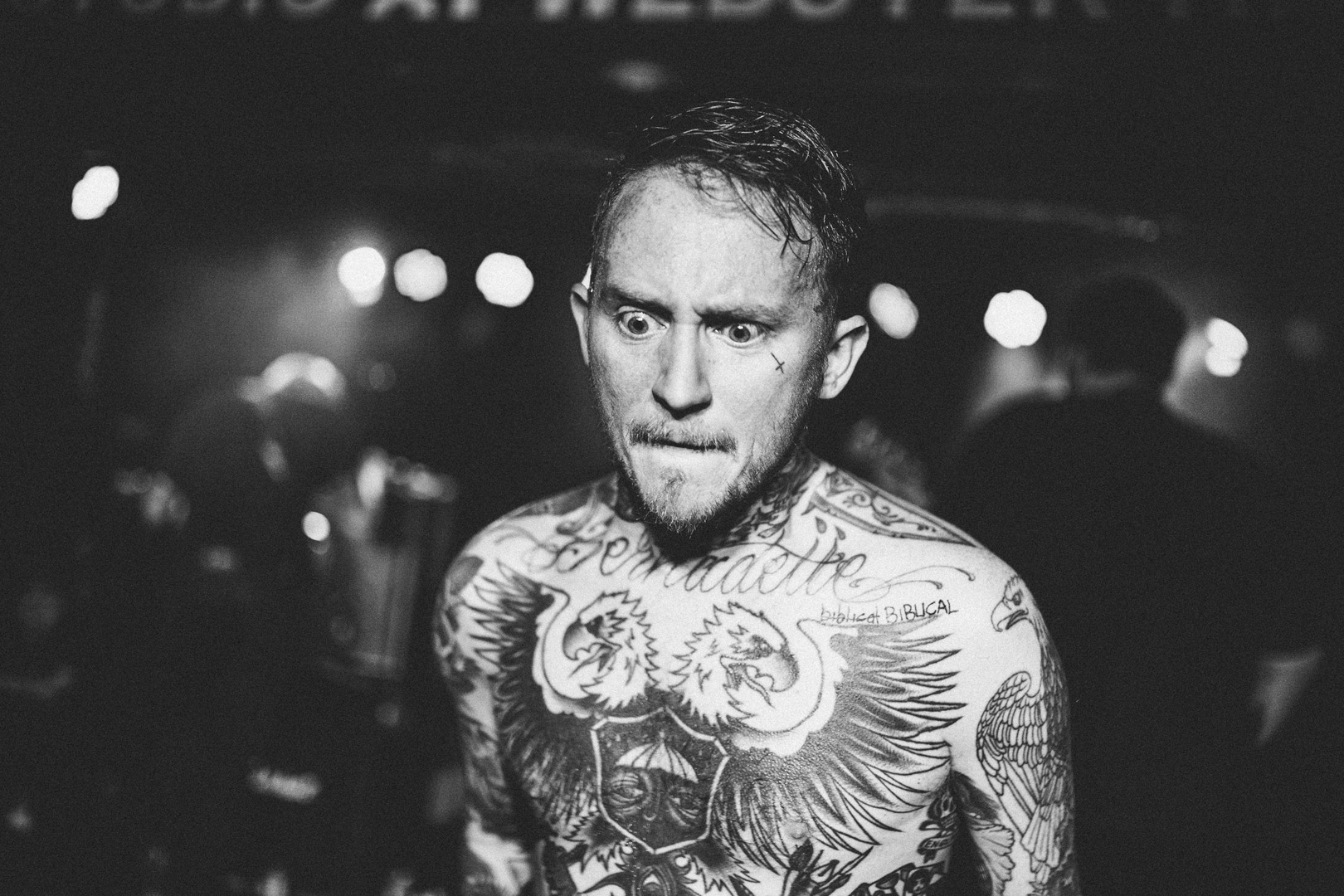 Back in 2017 when I visited New York City, I got the chance to see and hear Frank Carter & The Rattlesnakes at the Studio@Webster Hall. I didn't know them before. But I've seen the support band Royal Republic about 9 years earlier. The bouncer told me that the concert was sold out. So I shot Royal Republic a message, asking if there was a chance for me to get in somehow. They replied the next morning that they are sorry they didn't read my message soon enough. Of course they were to busy half an hour before the show.
Buuut anyways. Turns out there was another venue at the Webster Hall that night, which really was sold out. Frank Carter wasn't. So I went in there with no problems, met some nice guys from Dresden at the doors and had a fantastic evening. To my surprise in the US it's no problem to take your professional DSLR to venues like this. I had my backpack filled with camera gear, different lenses whatsoever. Same thing a week earlier at the Kikagaku Moyo show at Johnny Brenda's in Philly. Some guy even filmed the whole thing on a tripod. This is just perfect and something you can only dream about in Germany. So I took my 5D Mark II with the Sigma 35mm lens and went straight into the moshpit getting some cool shots along with some bruises. What an incredible show it was. Oh my. I almost felt like singing along though I didn't know a single song by Frank Carter. They are so full of energy on stage and just make you want to be a part of that moving and moshing organism in front of the stage.
This was my third time in the USA and this night was the last one of my three-week trip to Vegas, Philly and New York. It was also the last time for me to visit the USA for a long time probably, since the company which I was working and traveling for had been sold shortly after. So I made the most of it and had a great time. This was also the night I met Gloria and her boyfriend at the merchandise. We took some shots that night, too.